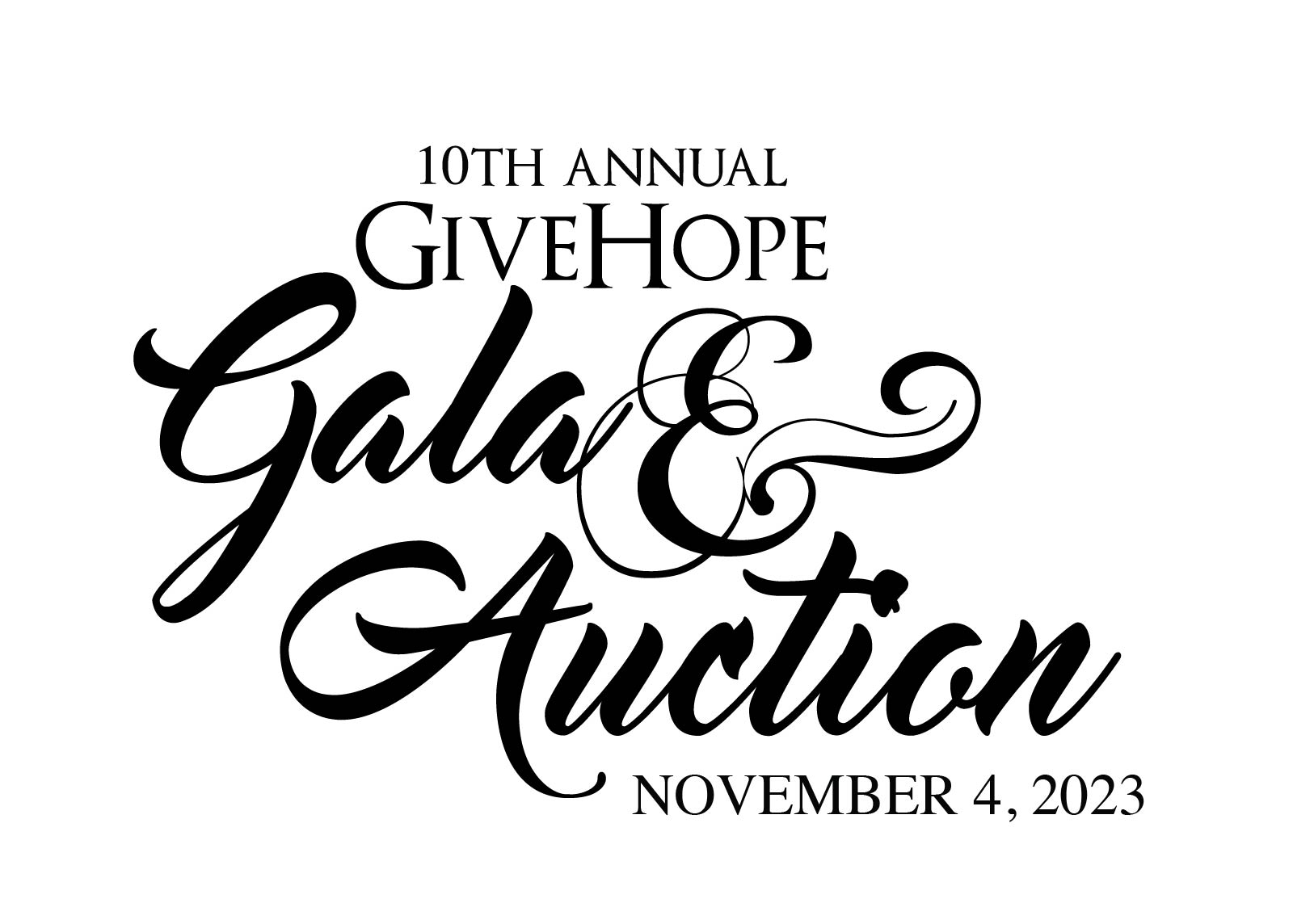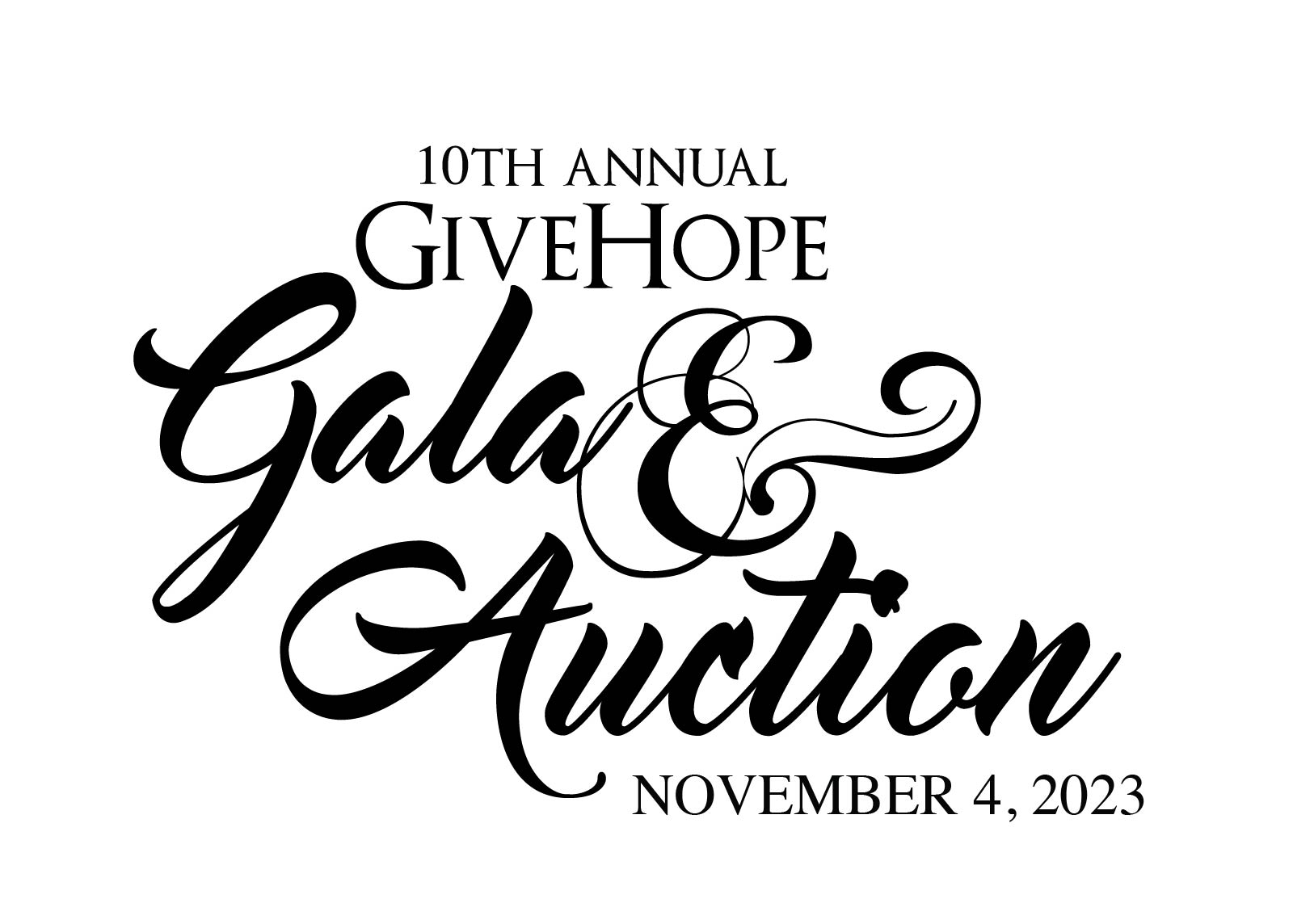 NOVEMBER 4, 2023 | 6PM | The Westin Charlotte
OUR VISION: To see the people we serve become able to serve others both spiritually and physically.
OUR WHY: We believe we have been called to help people in difficult circumstances become all that their ambition and God given talent will allow them to be.
OUR MISSION: To Give Hope and bring lifelong change through the power of the Good News, good health, good education and good jobs.
OUR HOW: We thoughtfully invest in people who have the desire and the ability to become change agents in their communities.
The 10th Annual Give Hope Gala and Auction will be an event that you do not want to miss!
QUESTIONS? Visit our FAQ page to learn more.
The Westin
601 S. College Street, Charlotte, NC 28202
Individual Ticket – $175
Black Tie Optional
Complimentary Beer & Wine
Complimentary Self Parking
VIP Ticket – $300
5:00pm Early Entry VIP Reception with Premium Open Bar and Appetizers, Complimentary Valet Parking, Preferred Seating, and VIP Gift
ABOUT THE 10TH ANNUAL GIVE HOPE GALA & AUCTION
Join Give Hope Global for a fun and elegant evening including a seated dinner, silent and live auction and entertainment with our Event MC DanRam.
DanRam ignites the stage as an Event MC & Speaker at over 100 events a year. Hosting changemakers like President Barack Obama, billionaire founders like Sir Richard Branson, record breaking athletes like F1 champion Nico Rosberg, Grammy-winning artists and celebrities, he works on 4 continents from college campuses to parliaments to in-house corporate innovation days to the biggest tech conferences in the world. His passion is to inspire people with his motto 'Start Now Start Simple' in building a future we all want to live in.
All proceeds benefit Give Hope and its mission to Give Hope and bring lifelong change to children and young adults.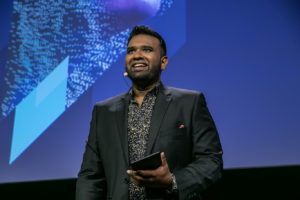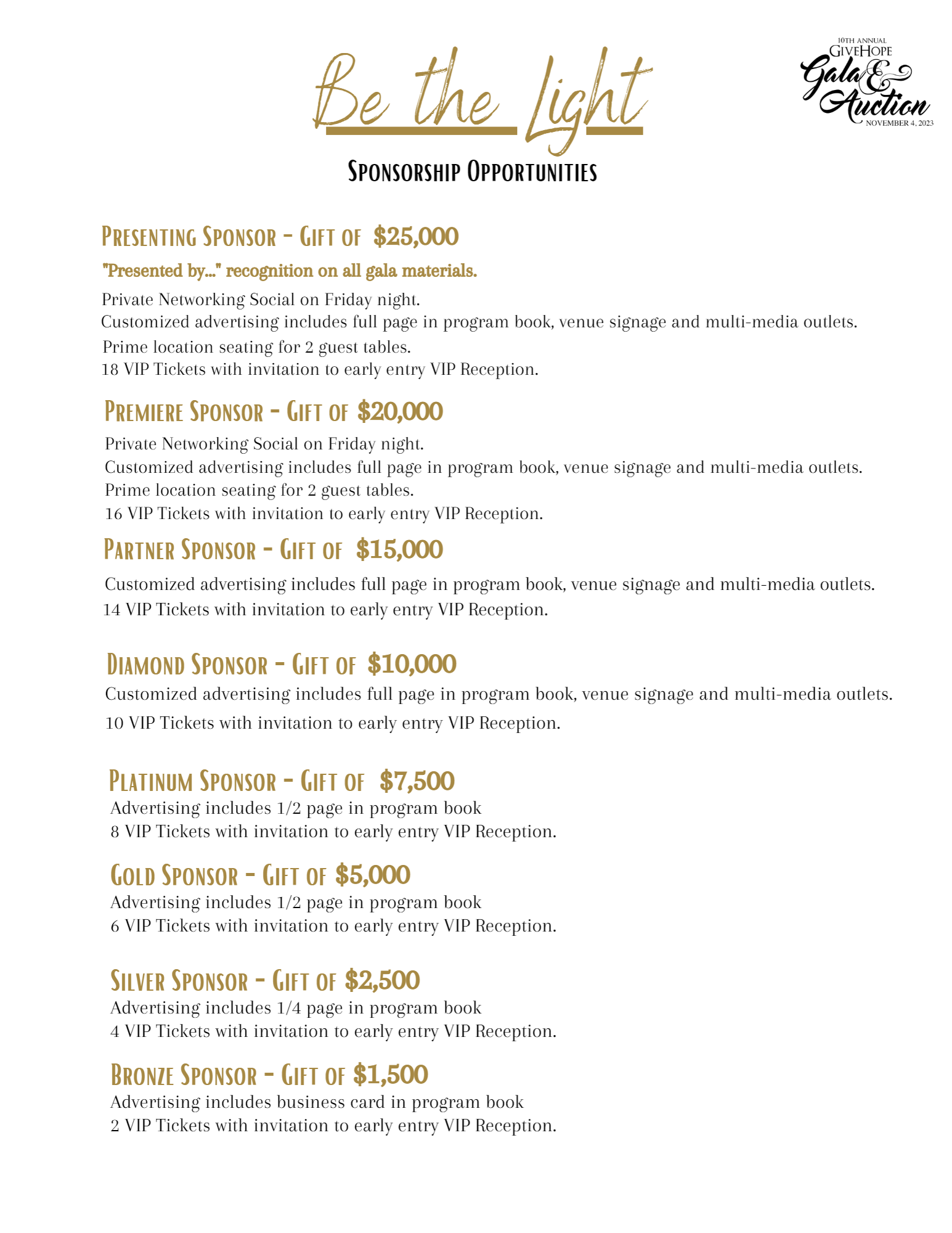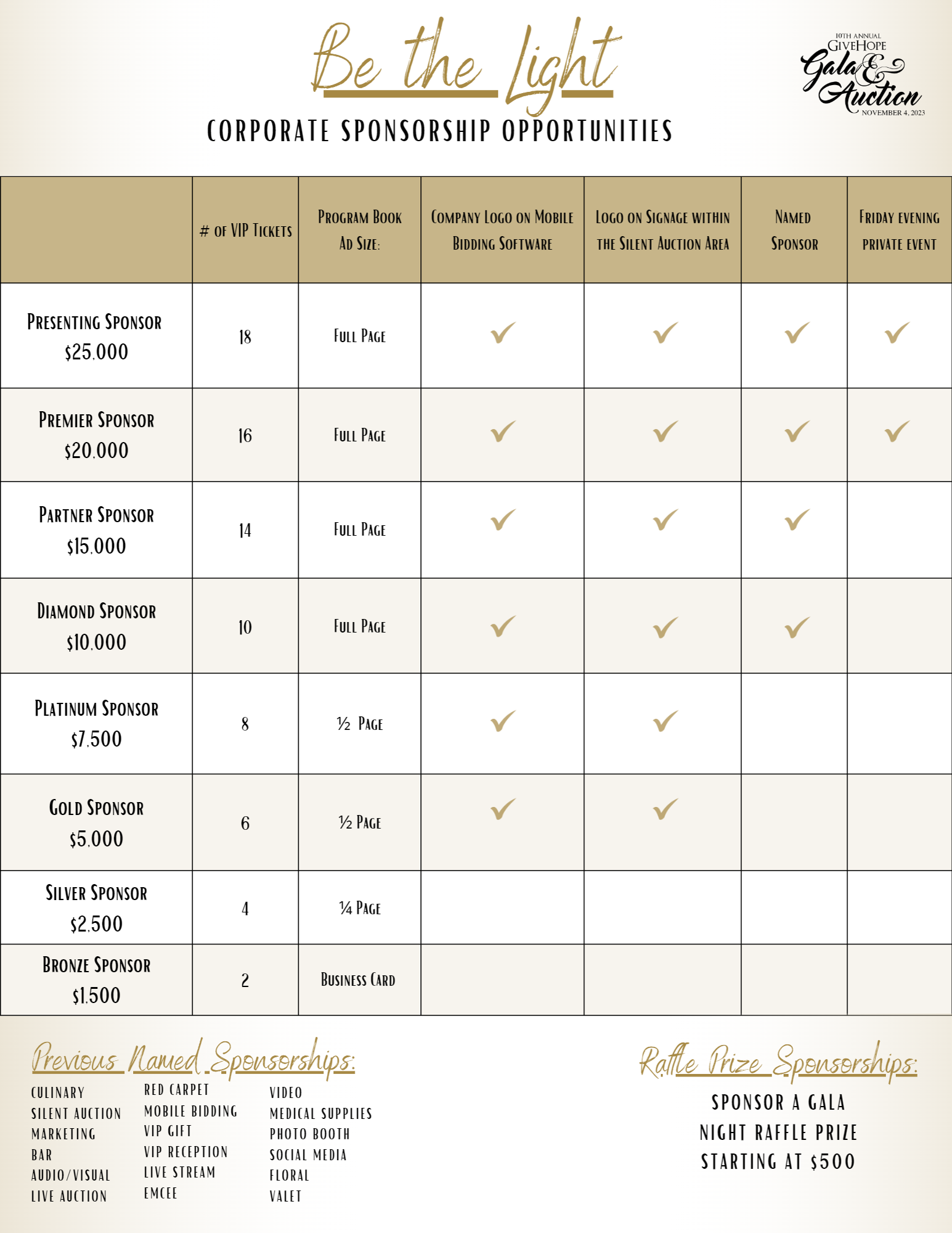 Give Hope was born as a result of the desire of its founders; Roger Braswell, Angela Quinn and Dr. Dane Kovach, to insure the support and welfare of the children at the Cambry Orphanage located in Les Cayes, Haiti. The orphanage is owned and operated by El Shaddai Ministries Int'l (ESMI), a Haitian ministry which has planted 81 churches and operates numerous schools and orphanages. The story began in January of 2012, when Roger and Angela led a team of doctors and other volunteers from BlessBack Worldwide to Cambry and learned that the children there were severely malnourished due to a shortfall in funding. They worked to develop an orphan support program with donors providing $50 per month per child to augment the existing funding. As a result, the orphanage administrator was able to purchase extra food for the children and their health began to improve dramatically. Also, the Cambry School was able to pay its teachers and it began to operate at full capacity. Subsequent trips that Roger, Angela and Dane made to Cambry in March 2012, July 2012, August 2012 and January 2013 bore witness to the amazing improvement of the health of the children and the overall operations of the facility. As a part of the program, Angela, Roger and Dane are leading teams to Cambry three to four times a year to check on the children and make sure they are thriving. Dr. Dane is a dentist who has provided missionary dental care on three continents and will insure that the dental care gains that have been made at Cambry and other nearby orphanages will be maintained. In 2013, Dr. Will Caldwell joined Give Hope's Board of Directors and began implementing a two-pronged medical ministry to address acute care issues of the children and staff at the orphanages and to create a public health policy and program to help prevent diseases and promote lasting improvements in overall community health. Give Hope currently supports a full-time Haitian doctor and 24 Community Health Care Workers, who provide ongoing support for the orphans and community. Additionally, Roger currently serves as a member of the board of ESMI, which is Give Hope's host while in Haiti. This allows him to work closely with ESMI's Haitian leaders, Pastors Dony and Louis St. Germaine to make the best use of the funds that Give Hope provides for the children of Cambry and other ESMI villages.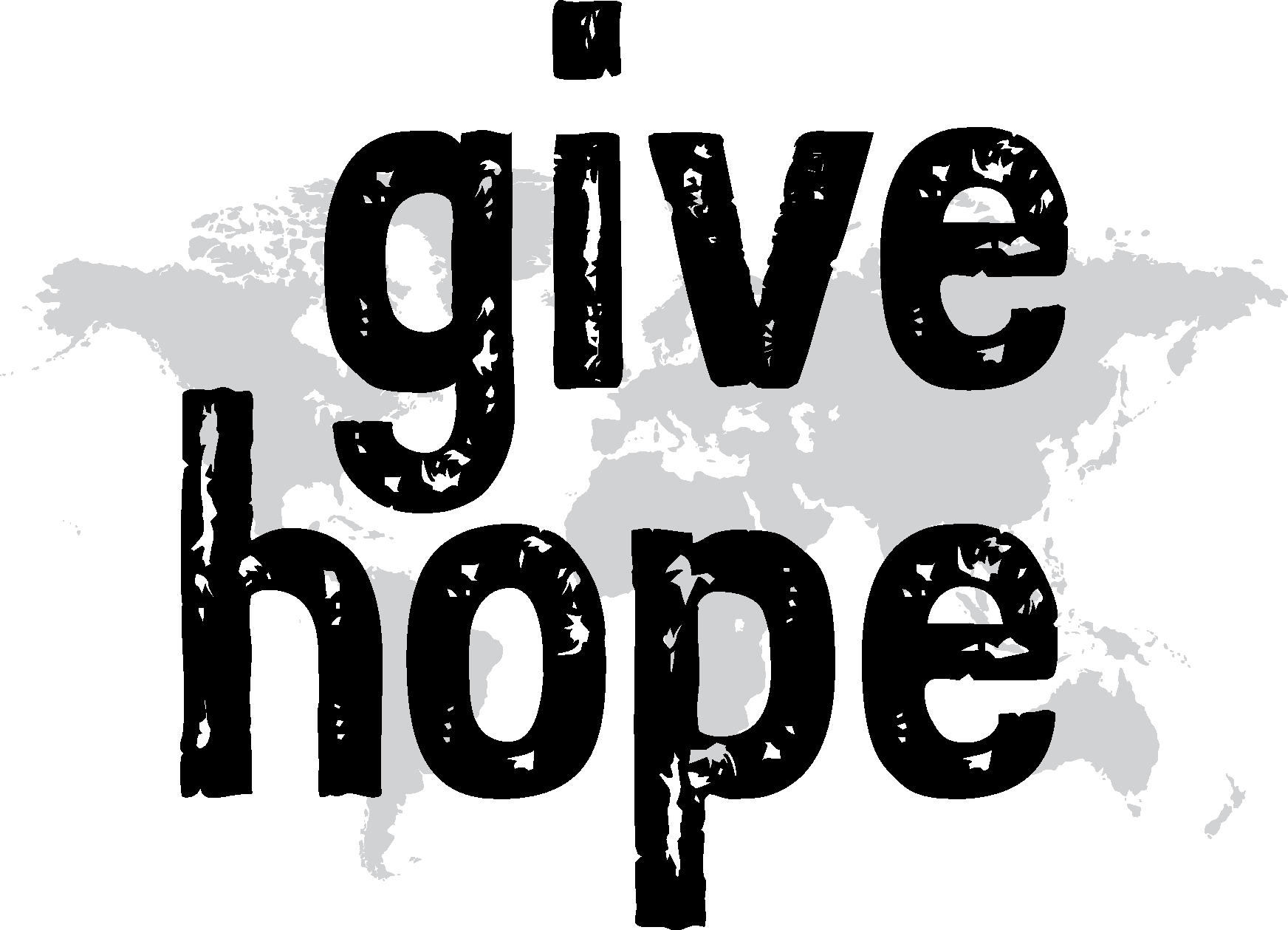 If you are unable to attend this year's gala but would like to get involved with Give Hope Global in other ways, check out our main site for other events and volunteer opportunities.